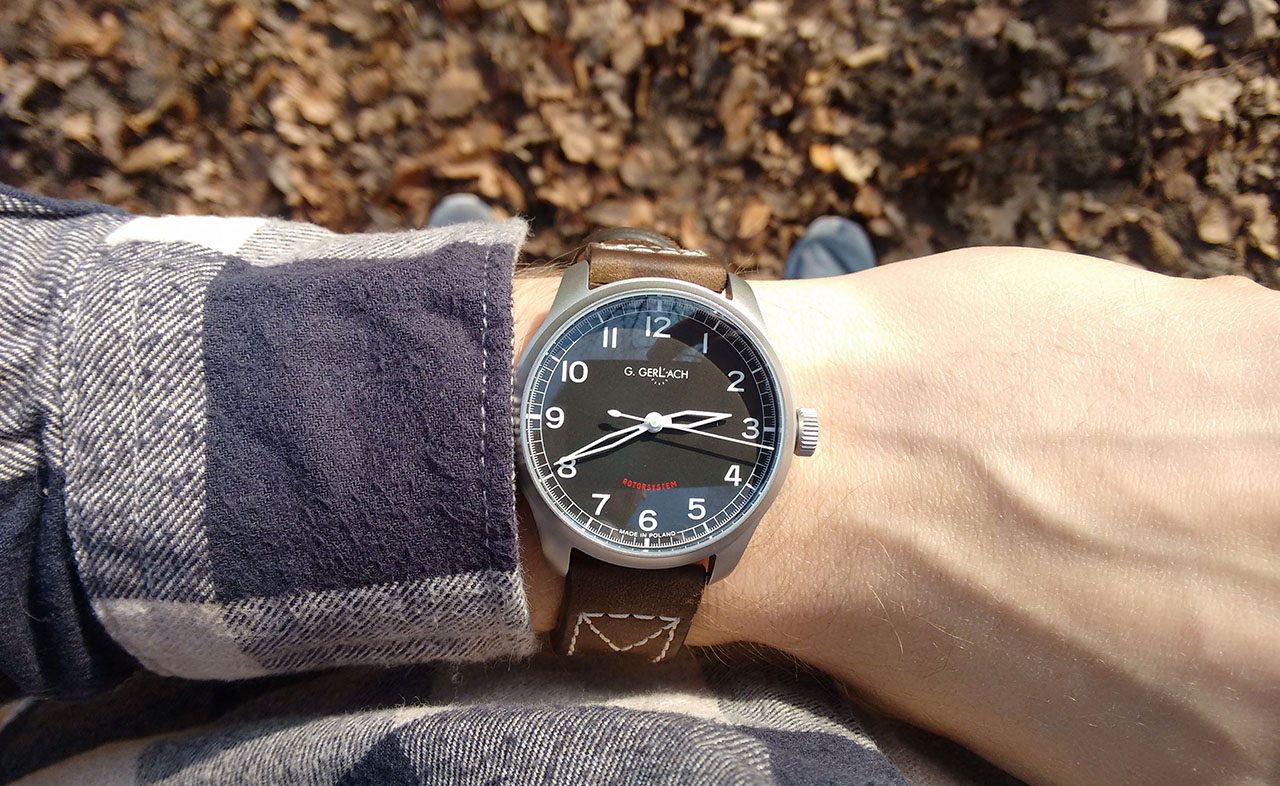 The P.24, is an elegant automatic watch designed by the Polish based micro brand G. Gerlach. This was my first mechanical watch, and a price below $300 it competes with watch models from dozens of micro brands that offer fantastic designs and good build qualities. I've owned it for about a year and a half now and really enjoyed wearing it. So here's a short review on what makes the P24 stand above the competition.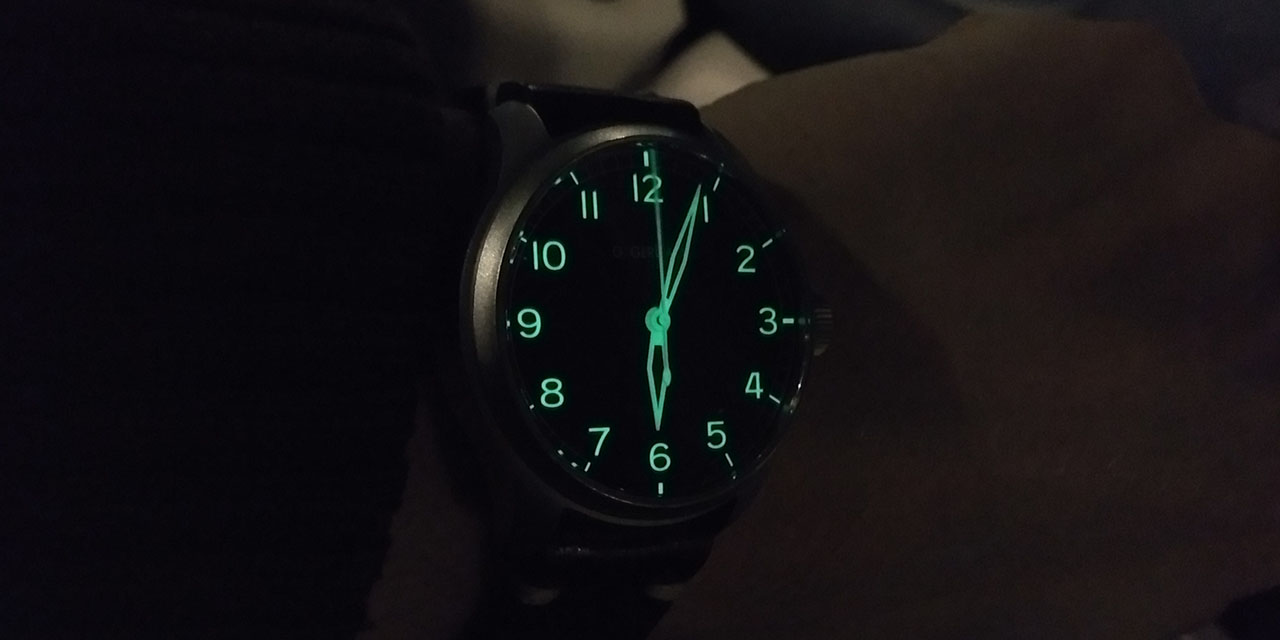 The Lume
I couldn't talk about the P24 without mentioning the lume. This is probably the main thing that drew me to this model. G. Gerlach did a fantastic job here, and I can tell they are proud of their creation, because the lume shots are so promintent on their website. Here are the things that I like most about the design: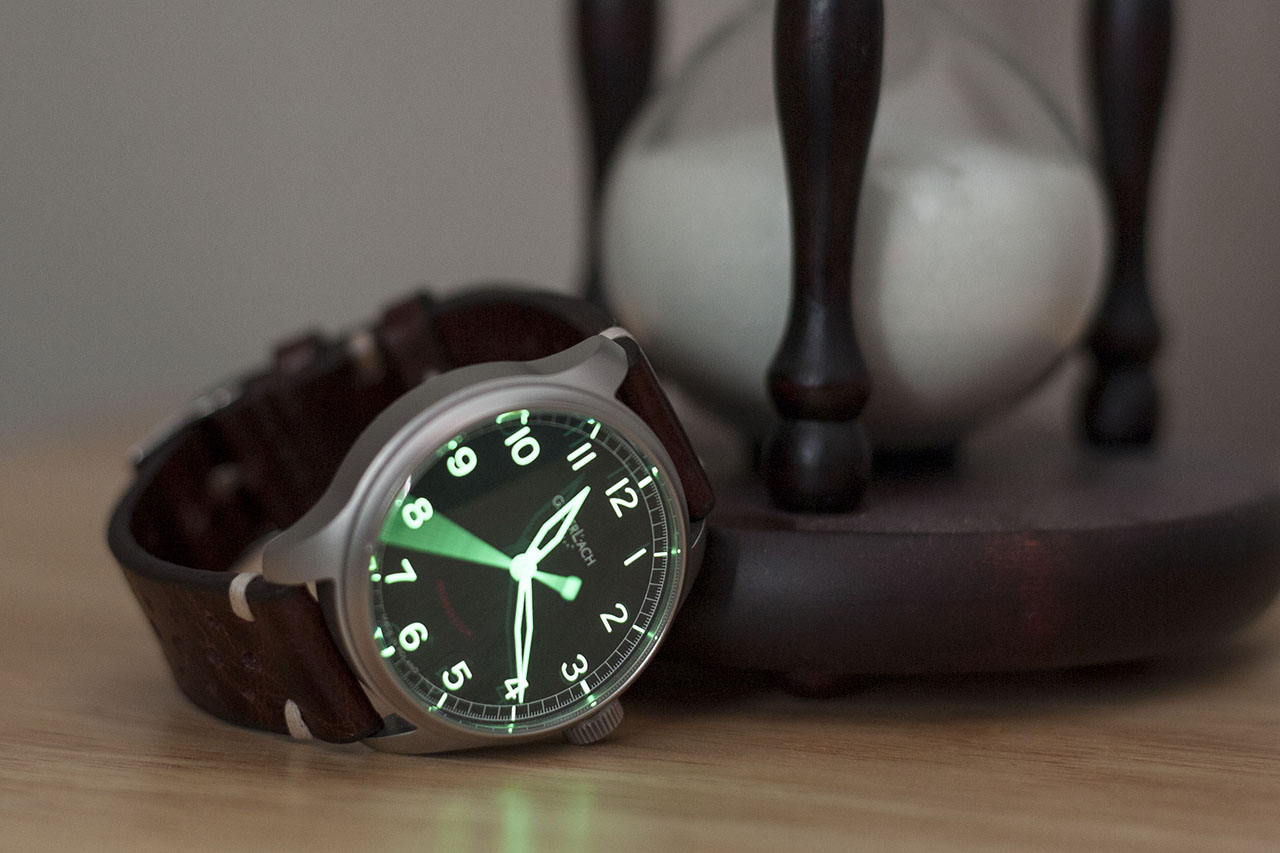 – The skeleton hands. I really like how G. Gerlach have have left the bezel out completely, and lumed the entire hour and minute hand. But G. Gerlach just blew me away by creating these skeleton hands that are hollow in the middle, and lumed on the outside. It's such a unique design, and I can't think of any watch that does it quite this way. I mean, there are some other watches out there that have skeleton hands, but these will usually not have lume, or have a bezel with a lumed filling. With the P24, you can enjoy a really nice effect when the hands cross each other, creating a lattuce of luminescent lines.
– The second hand. I really like when the second hand gets a lume treatment as well, because it brings the watch to life at night. Looking at a watch face that only has a lumed hour and minute hand just makes me feel like something is missing. Not only does the P24 have a lumed second hand, but it's one of the longest, most prominent hands I've ever seen, reaching all the way to the edge, and even disappearing under it at certain angles.
– The lumed numbers. Seeing the hour numbers completes the experience. G. Gerlach could have left the numbers dark, and just covered the hour marks with lume, and that would have been nice. But by seeing the numbers as well you get the full time viewing experience, and that's a really nice bonus.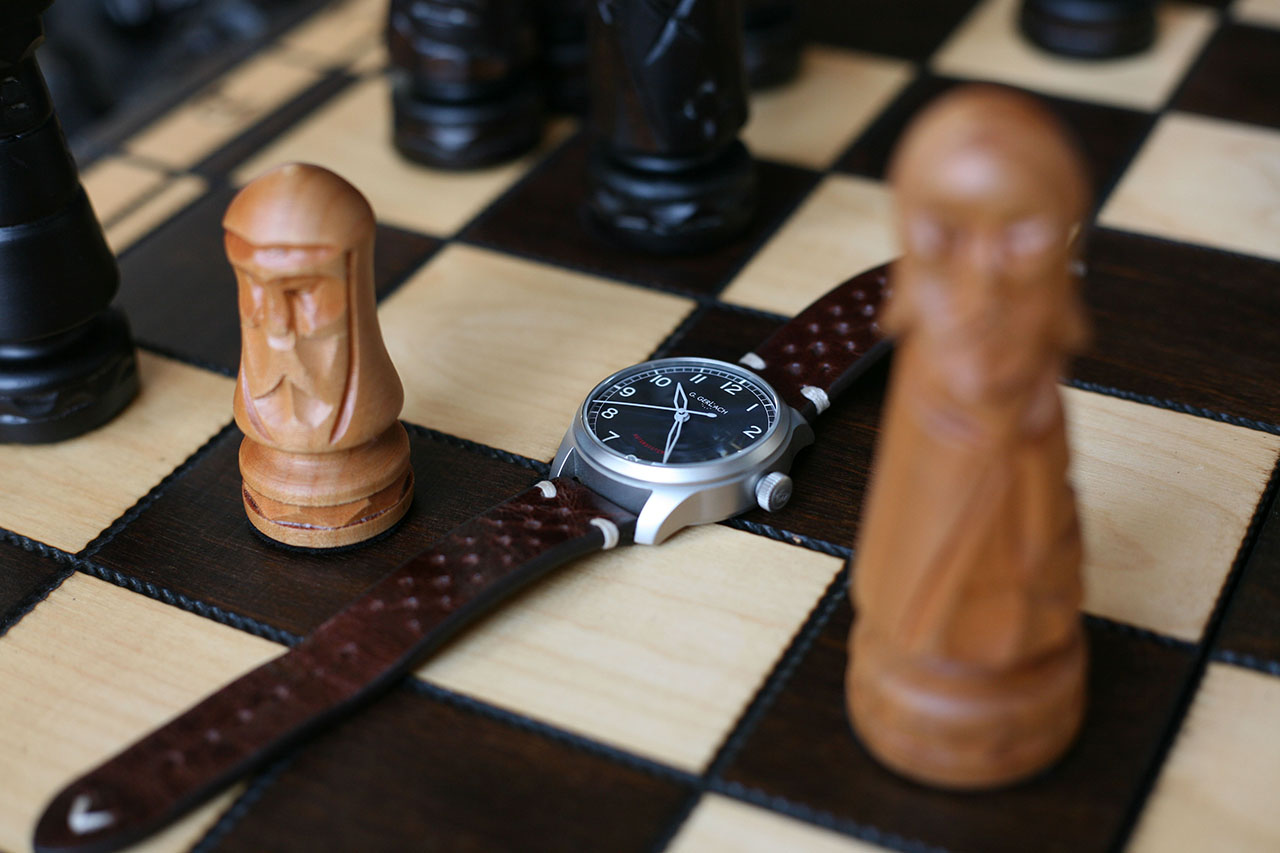 Overall design
The P.24 is a fairly small watch. It doesn't scream "Hey look at me!". No, it's a civilized piece that adds a nice subtle touch to any wardrobe, rather then forcing the wearer to dress in something that matches the watch design. I've worn it with pretty much every type of appearel I own, except sports outfits. It looks a little fat on pictures, but in practice I've enjoyed wearing it with dress shirts, where it comfortably fits under most cuffs.
The design is timeless. There are elements like the outer ring and the size that remind me of old railroad watches. The hands are akin those of flieger watches. And the hour numerals are a very modern sans-serif font that tie it all together. It's classic, it's versitile, I like everything about it.
I also like the sand blasted case because of how restrained it looks, and on the P.24 it matches the simple lines of the case as well.
The 100m water resistence is a nice bonus, even on a time piece that I essentially use as my go-to dress watch. It's just nice to know that I can wash my hands or step out in the rain for a moment without worry. I'd hate having to worry about the watch each time that I get near water.
Competition
I can't think of a lot of watches in the same price rang with similar looks. Perhaps the Hamilton Khaki, though the design on that one is a bit busier. Or perhaps a Glycene Airman, though again, its a bit busier and the price seems to go up and down at random and seems to be sold out at most shops these days.
Specs
– Watch width: 40 mm
– Lug width: 20 mm
– Mechanism: SeaGull ST2526