Indigo is a small webdevelopment buro that specializes in WordPress websites and webshops. Indigo sets itself apart by taking a very personal approach when interacting with customers.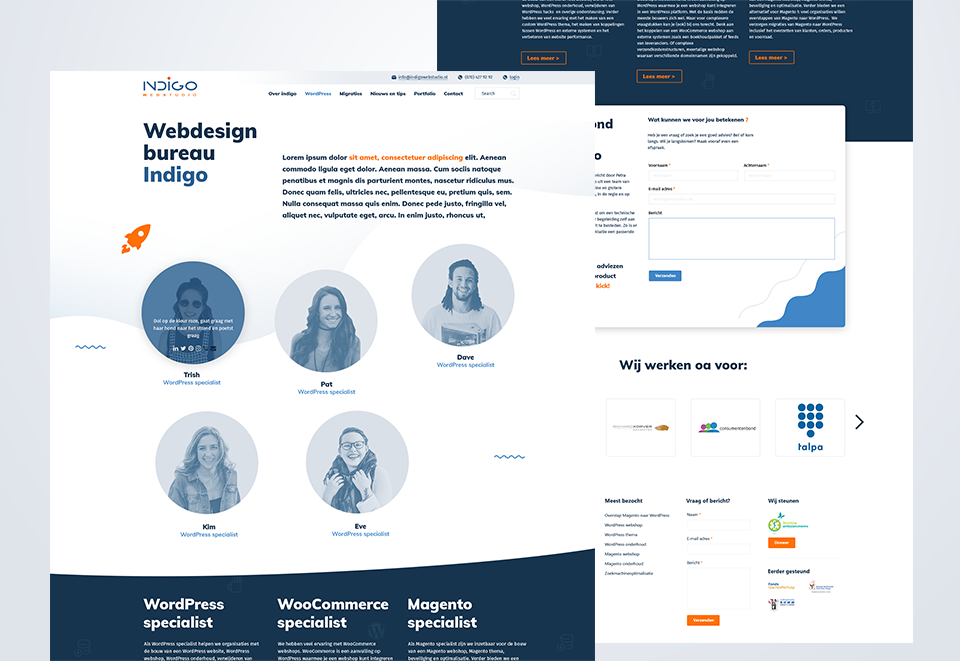 Question
Having developed over a hundred websites and webshops, Indigo is an expert in web development but not in web design. As a result, the Indigo website needed a fresh coat of paint to look more modern, raw, and perhaps even industrial.
Additionally, the redesign had to emphasize the personal approach that Indigo is proud of. The main goal was to have a website that properly represented the in-house experitse at Indigo.
Solution
Indigo and I discussed the specs for the redesigns and the general direction it should go in. I then designed a new look and feel for the top level pages, that was then discussed and iterated upon.
Result
Redesign (Photoshop)
Documentation from meetings and feedback sessions
Old design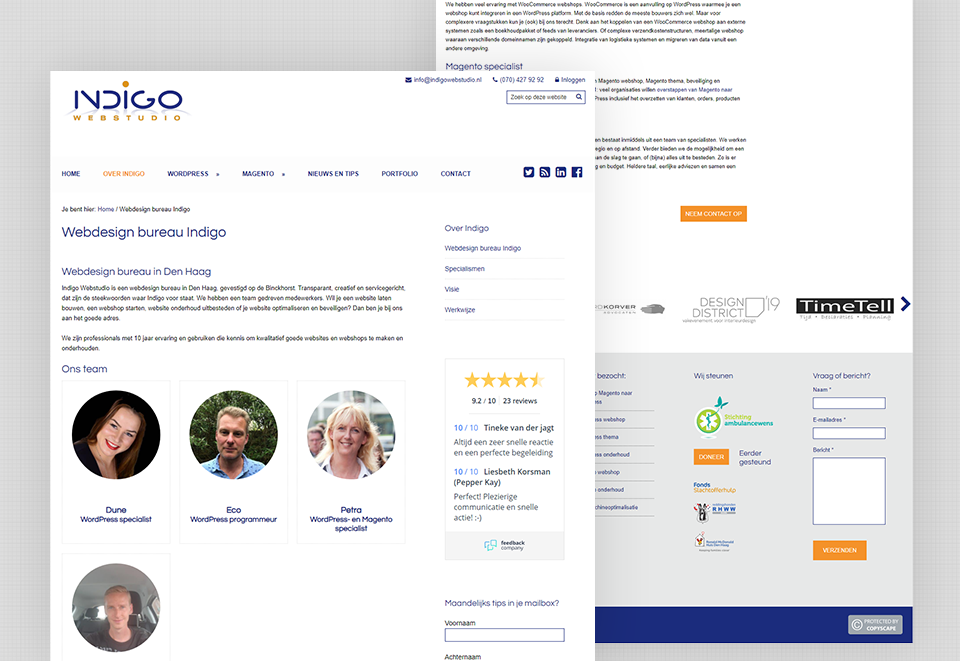 Redesign