The Kopano Roadmap is a living document for partners, in which they can see an overview of future plans for all of Kopano's prodcuts. It's a brochure available digitally and in printed form.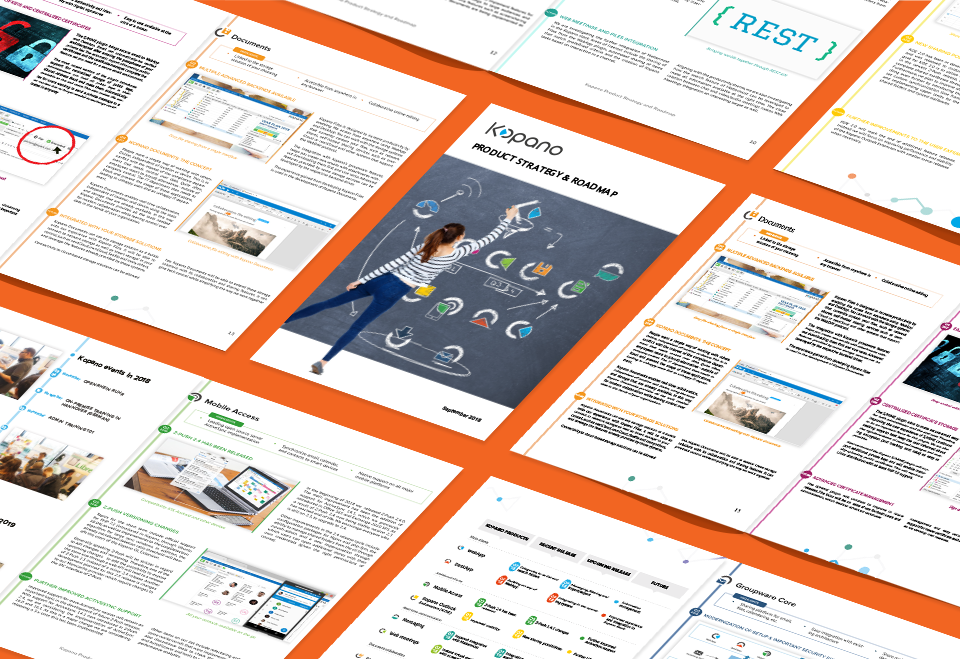 Question
Kopano works with over a hundred partners world wide, making it impractical to personally keep all of them up to date about latest developments. We needed a way to keep partners informed so that they in turn would provide customers with correct information, and we wanted to motivate partners by showing them all the big plans for the near future.
Solution
I created a pdf full of informative texts but also with many graphics, screenshots and a timeline in order to show what partners could expect and when. The design for the product pages in the brochure, was mirrored to the product pages on the company website.
Result
Discuss brochure content
Create pdf using Adobe Indesign
Create graphics using Adobe Illustrator
Order printed brochures from printer
Routinely update brochure
Offer web version behind a lead capture form on the company website
Download Roadmap: