Meet is the newest progressive web app by open source software creator Kopano. It's designed to let users make voice calls, video calls, and screen share, without having to install or download anything.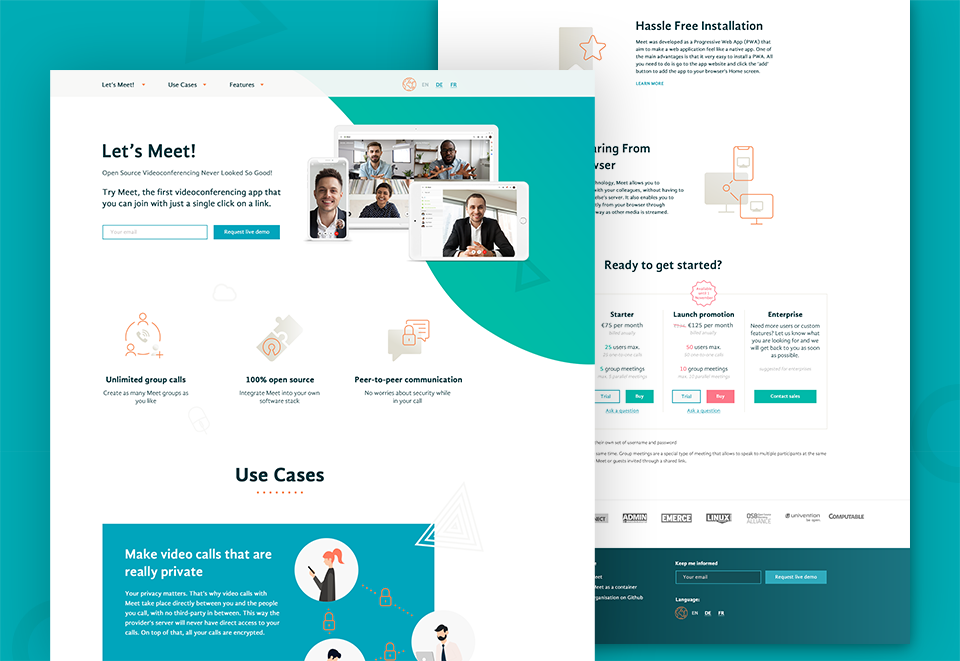 Question
Kopano is well known in the open-source community for their Groupware software. With the release of the new Meet app, the challenge was to promote Meet to users unfamiliar with Kopano, and compell them to give it a try.
Solution
I created a mini-site with appealing graphics and a strong focus on showing off the app: show a live demo, a product video, screenshots, and talk about common use cases. Also, make it as easy to try as possible.
Result
Define target audience
Define technical specifications
Responsive webdesign
Webdevelopment (HTML, CSS)
Purchase forms with Hubspot and Zapier
Create video (from script to execution)
GDPR complience using Cookiebot
Visit: